Sunday afternoon by the Art Museum
It's good to study a location for installation and also nice to start working there to, if you can. Although we won't wrap the sculpture until Oct. 19-20, this Sunday afternoon was such a beautiful autumn day that we quickly got together some quilts to sit on and a suitcase of yarn.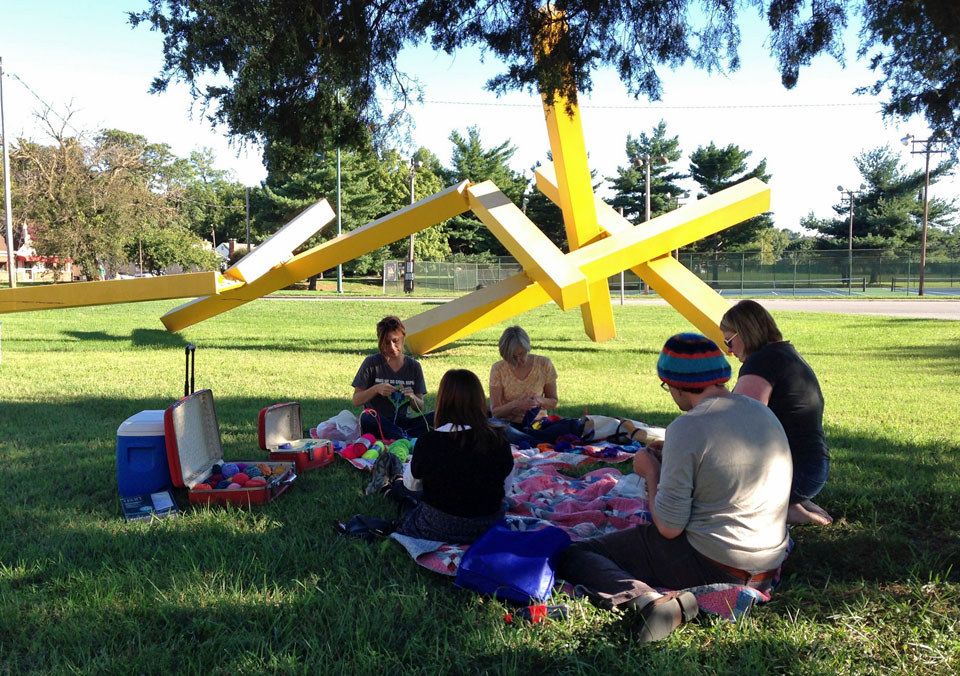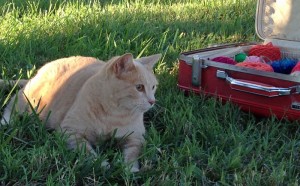 Not having remembered there were any trees on the plot of land that holds the sculpture, we were happy to find a nice shade tree. A neighborhood cat joined us too. Probably less for the yarn, and more for the Cheddar-flavored Sun Chips.
Jacob was knitting something with his no-yarn-left-behind ball of scraps, and the rest of tried to remember how to crochet granny squares. If it's nice next Sunday, we'll do it again and bring some lawn chairs. Anyone who want to help with yarn-bombing the Sun Target is welcome to join us.